PROBLEM:
On a new installation, automatic replies, automatic forwards and Out of Office to Internet recipients are disabled in Exchange Server 2003
SOLUTION:
Enable by following these steps:
Start the Exchange System Manager.
Navigate to Global Settings -> Internet Message Formats.
In the Details pane, right-click the Default domain and then click Properties .
In the Properties dialog box, click the Advanced tab.
In the Allowed Types area, click to select the check boxes for Allows out off office responses and Allows automatic forward.
Click OK.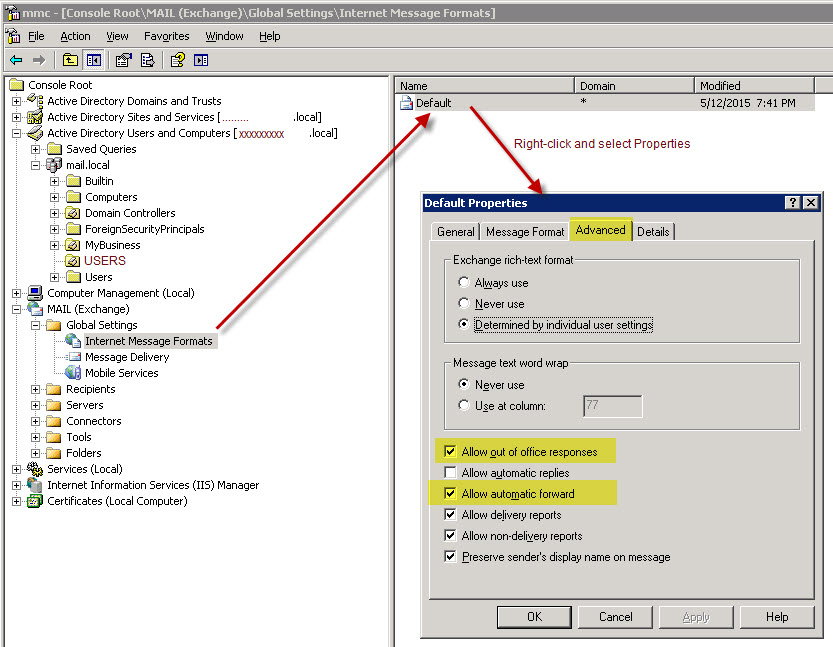 Link:
https://support.microsoft.com/en-us/kb/266166/en-us
by George Lopez-Henriquez / www.inetnj.com