1        Click the 'Contacts' tab and right-click 'Contacts'.
2        Select the Properties option and click on the Address Book tab and check the Show this folder as e-mail Address Book then click OK. (Notice that you can change the display name from here)
3        From the Outlook Tools menu select Address Book.
4        From the Address Book Window click on Tools and select Options
5        Here you select your Contact folder to be show as the first address list.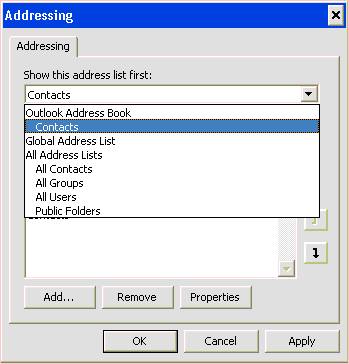 6        Then select the Contacts you want to check when sending mail.
Applies to Microsoft Outlook
by George Lopez-Henriquez / www.inetnj.com