PROBLEM: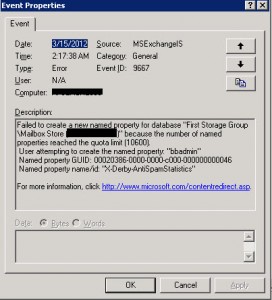 Event Type: Error
Event Source: MSExchangeIS
Event Category: General
Event ID: 9667
Date: 3/15/2012
Time: 2:17:38 AM
User: N/A
Computer:
Description:
Failed to create a new named property for database "First Storage Group\Mailbox Store ()" because the number of named properties reached the quota limit (10600).
User attempting to create the named property: "bbadmin"
Named property GUID: 00020386-0000-0000-c000-000000000046
Named property name/id: "X-Derby-AntiSpamStatistics"
For more information, click http://www.microsoft.com/contentredirect.asp.
SOLUTION:
In my case I resolved this error by unchecking the Intelligent Message Filter from the Default SMTP Virtual Server.
Just navigate to the Default SMTP Virtual Server, right-click and click on Properties.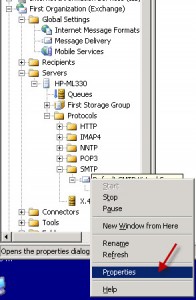 On the General tab click on the Advanced button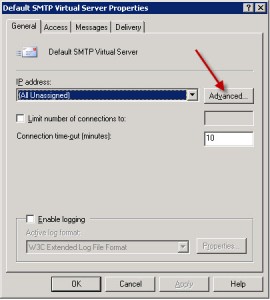 Select the IP Address for your SMTP and click on the Edit button


Then unchek the Apply Intelligent Message Filter box.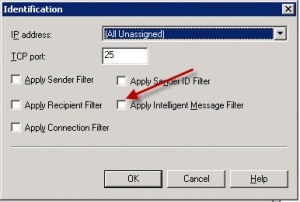 by George Lopez-Henriquez
www.inetnj.com