PROBLEM:
Intranet site prompt you for a username and password. It doesn't remember password.
SOLUTION:
   1. In Internet Explorer menu toolbar click 'Tools' and then click 'Internet Options'.
   2. In the 'Internet Options' dialog box, click the 'Security' tab, and then select 'Local Intranet' icon:
   3. Click the 'Sites' button and click 'Advanced'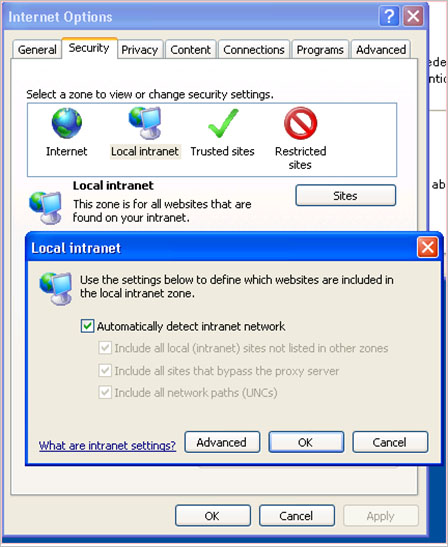 4. Type the URL of the Intranet site that you want to trust. Notice that the URL must not contain dons '.' (example: http://Intranet).
   5. Click the 'Add' button, and then click OK.
You may get the following warning if you enter the URL in the Trusted Sites section. Just click 'Yes':

by George Lopez-Henriquez / www.inetnj.com